Those of you who already know me know that my Irish language, culture, Celtic symbology, and connection to my ancestors are hugely important to me. For a long time I've wanted to create a logo that could represent all of this to me, but I kept getting stuck with how to articulate it. I partnered with Annette to communicate all that is 'CóraYoga' in one simple graphic. We chatted about how I wanted to reflect the symbology in a logo while also keeping the outline as simple as possible and incorporating my informal approach to classes.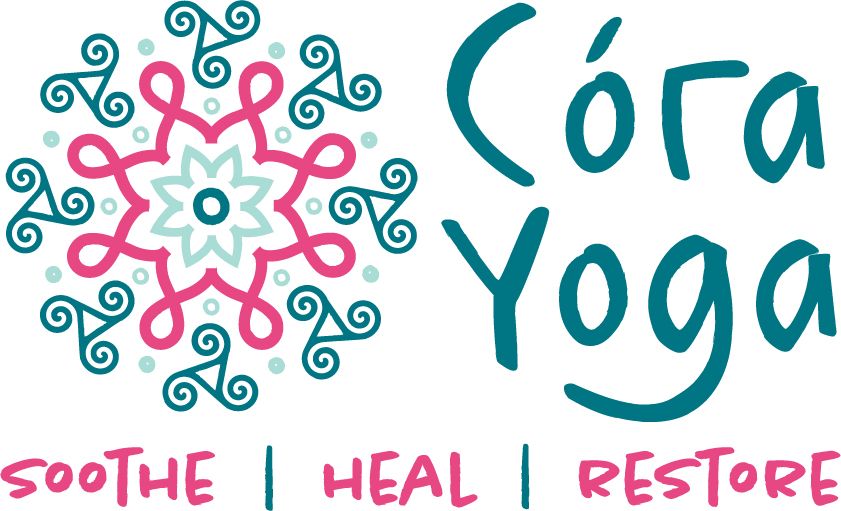 Annette has done an amazing job of taking my fairly (understated) open-ended brief that she so accurately refined after several detailed proposals.
I'm very grateful to Annette for leading me through the process of developing my logo and refining what I was trying to articulate into one simplified image. To connect with Annette, you can find her on Instagram at @nettibooo.