Hi Everyone,
I hope this newsletter finds you well. This month, in the Celtic calendar, the Autumn Equinox celebrates when night and day are of equal duration. This usually falls in the middle of autumn, around September 21st, and I can definitely feel it coming. I always feel mixed emotions at this time of the year as it feels exciting to start new projects (with the start of the school/college), but I'm also never really ready to bid farewell to the longer evenings.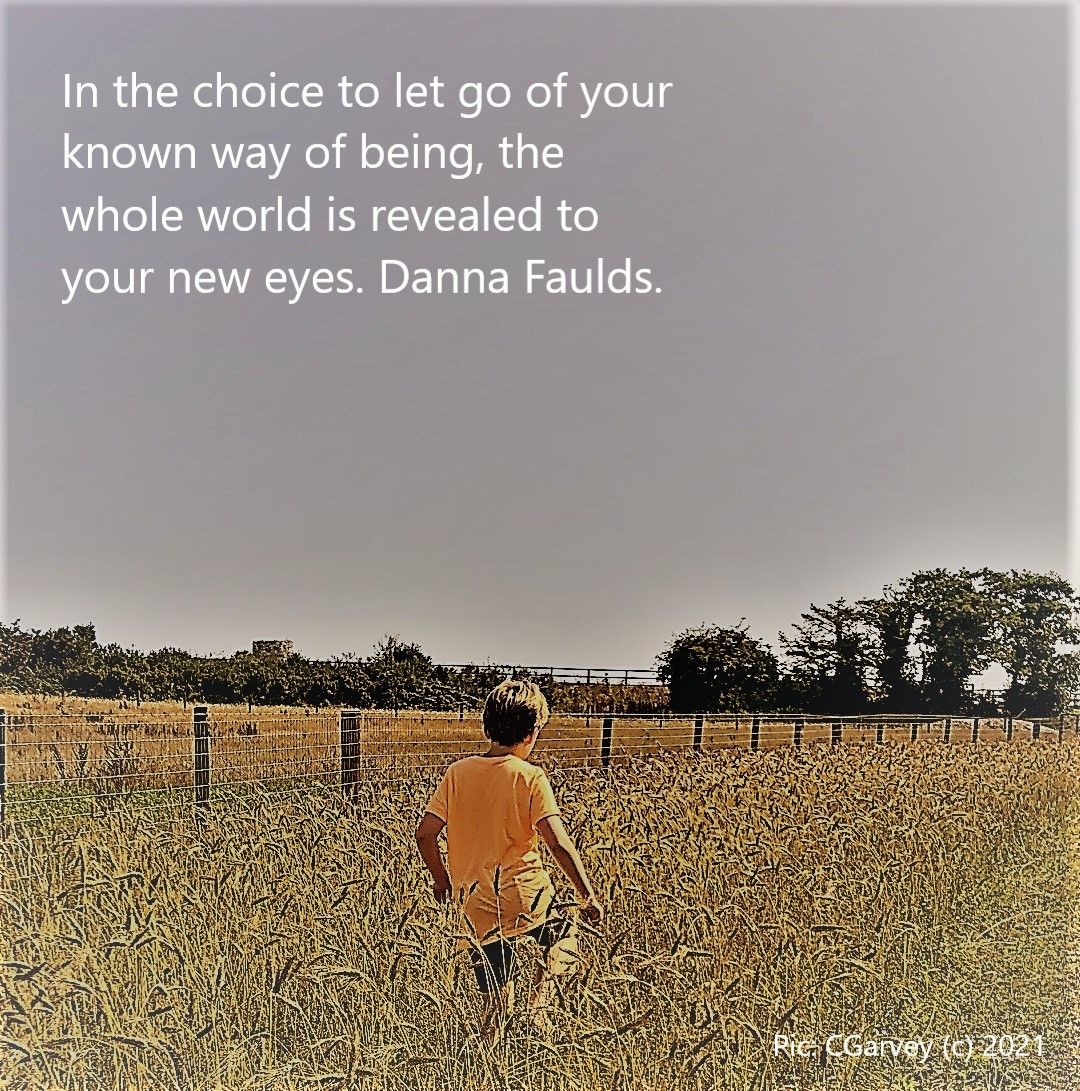 This year I decided to try to be more actively aware of the seasons changing and I'm marveling at the beauty of the transitions. I'm doing my best to pause and appreciate what autumn will bring us. A time to slow down, reflect, gather, harvest.
And with this slowing down, I bring great news...
We've JUST heard that yoga studios can reopen from September 20th! I will have more details ahead of this date on room numbers, covid cert requirements etc. I am also hoping to continue live streaming for those who would like to continue to practice from home.
When you're booking, please let me know which location you prefer. I will run a live stream class from the studio ahead of opening date to ensure sound and visibility are acceptable. In the studio, the layout of mats and availability of equipment may differ, but the practice will be as welcoming as it always was. I look forward to see you in person again soon!
Restorative on Mondays at 6.45pm, 1 hour
Hatha on Wednesdays at 6.45pm, 1 hour
Note, there will be no classes the week of September 20th as I will be attending a silent retreat as part of my final year of MSc. in Mindfulness Based Interventions with UCD.
For those of you who have joined me recently you'll have received free links to your class recordings on the new platform instead of YouTube. These are available to view up to a month after receipt. For those who cannot make class but would still like to join the latest classes, these are now available for only €5 a class for a month access too in the new store online.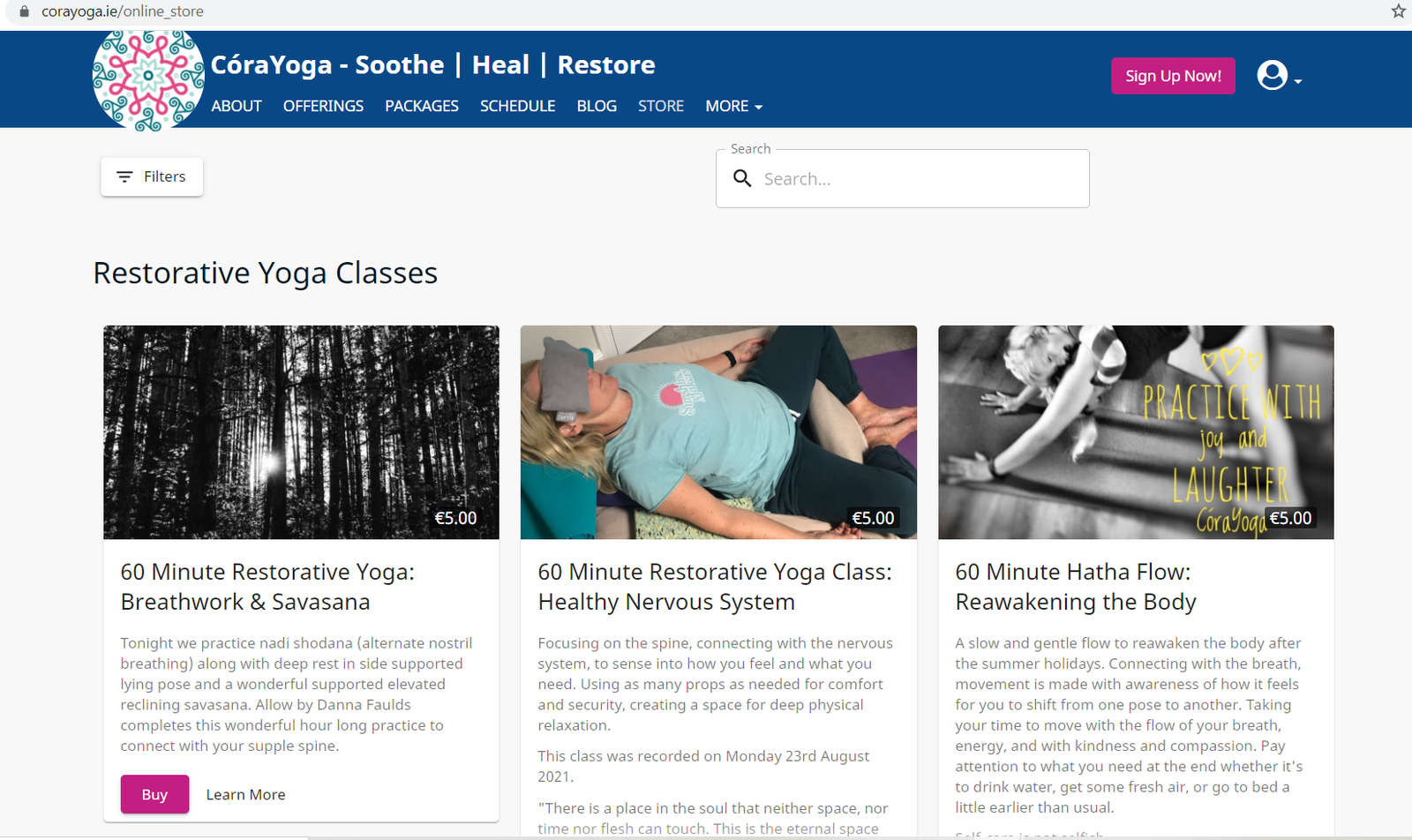 All class recordings are of only me and not of the whole class. The recording will show only the person speaking, hence why I ask you all to mute when you join. I do my best to edit to ensure this before publishing but this may not always be possible for very short edits.
You may have noticed since my last newsletter that I now have a new logo. To learn how my personality is a big part of this design, read more here...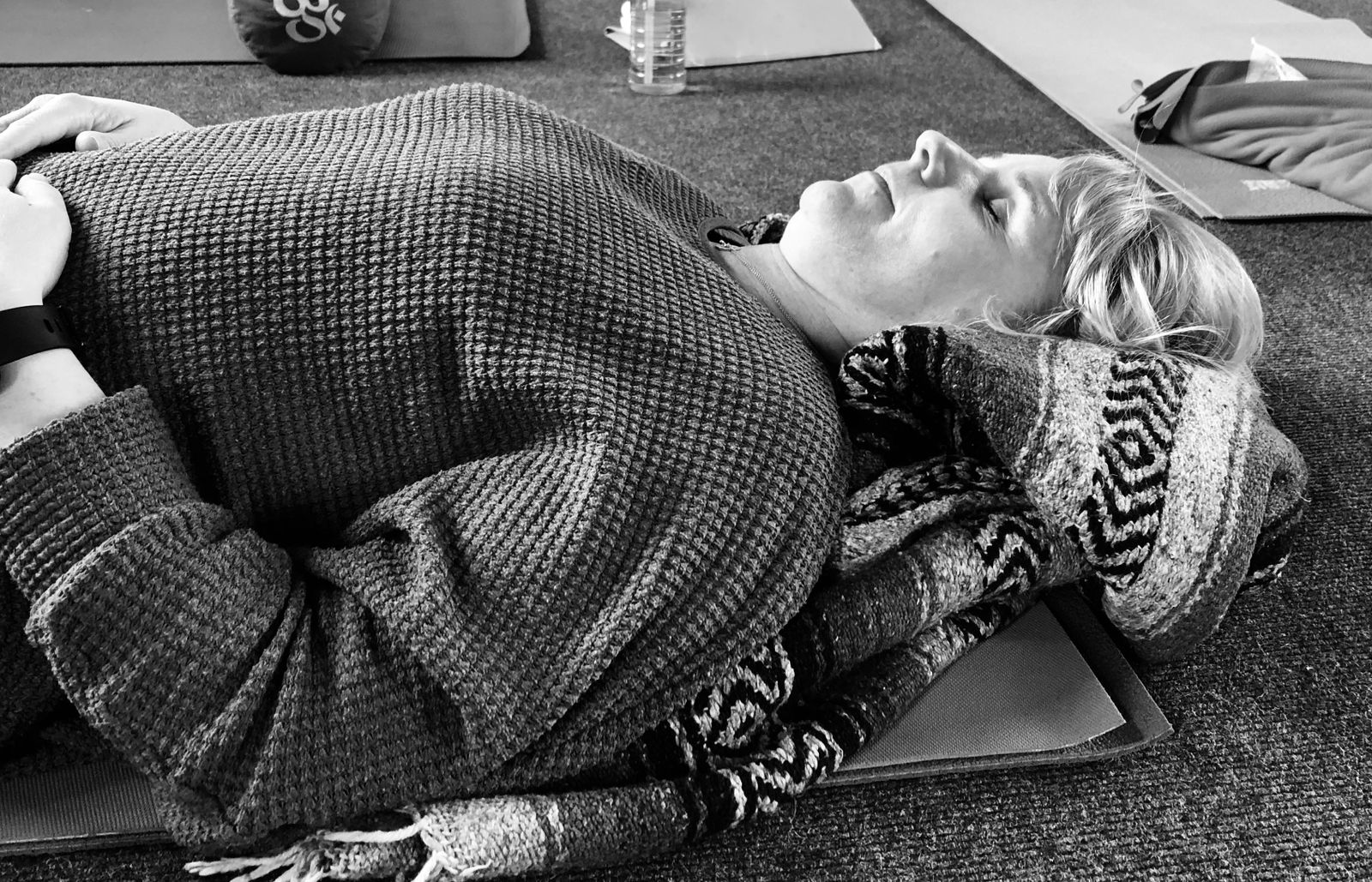 I am passionate about sharing the healing benefits of yoga. If you're worn out, restorative yoga & mindfulness has been proven to aid the body to restore, soothe and heal. Come try it. All you need are comfy clothes, tons of blankets, warm quiet room, and cushions. Lots and lots of cushions.
One-to-One Yoga Therapy -- if you have specific needs or would like some guidance on yoga basics before joining a class, this one to one is ideal to give you the time and space for customised tuition designed for your needs.
Mindfulness -- throughout the coming year I will be arranging mindfulness drop-in classes which will be open to all, requiring no equipment. These will be an online offering where you can try out practical formal and informal mindfulness exercises.
Reflexology -- Limited availability, mid-week 10am to 2pm.