Sometimes if you're feeling bone tired what could help is a Yin practice for deep rest. Other times we may be feeling lethargic and need a more yang class of movement and connected breathwork.
If you feel overwhelmed and deeply tired to the bone, a yin, slow practice may be the one for you. Restorative class tonight will be hosted online only at 6.45pm (not in studio tonight). For a guided restful practice then book your place here and an email with the zoom link will be shared with you: https://www.corayoga.ie/schedule/01aa8de5-8967-44b7-8f2b-b2da0627008a_1642445100.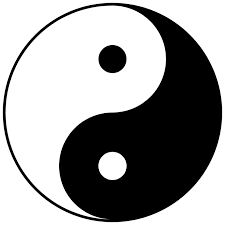 If on the other hand you feel low in energy, and feel the need to move your body, consider joining my hatha yoga class on Wednesday at 6.45pm. This will be online and in-studio so please specify if you'd like to be in-person for this class. Book your place this week here: https://www.corayoga.ie/schedule/e75aecfb-2524-458d-aa8d-550ea5bb37a8_1642617900 *Places in-studio limited to 4 -- 2 places remaining. Online unlimited.
This year in 2022, let's welcome the invitation to meet our body and mind where they are -- noticing what it is you really need to feel nourished and re-energised. Whether you join me for a Yin or Yang practice, I will include gentle mindfulness prompts, inviting you to bring the awareness within, to softly bring a connection to what you need from your practice today as best you can.
I look forward to seeing you soon x
Córa