Can you believe it's already nearly the end of May? This year has taken on a faster pace for me personally between the reopening of the studio, the end of my 2 year masters, the successful end of a first year in a new secondary school for one child, and the end of primary school for another. Endings and Beginnings; Finishing things and starting again, over and over.
Change can be difficult, it can be disruptive, but it can also be freeing, particularly when navigating challenging times. And the past few years have been really incredibly challenging. I've found that my mindfulness practice has been key to me connecting with stability repeatedly over these past few months. This doesn't always look like a formal practice, but more like moments in the day where I can turn my focus inwards to check-in with myself, on how I'm doing, or if there is anything I can do for myself to keep me grounded. One quote that a supervisor said to me which really simplified and resonated the practice for me was "feet on the floor". As a result I access these words easily no matter how difficult a situation.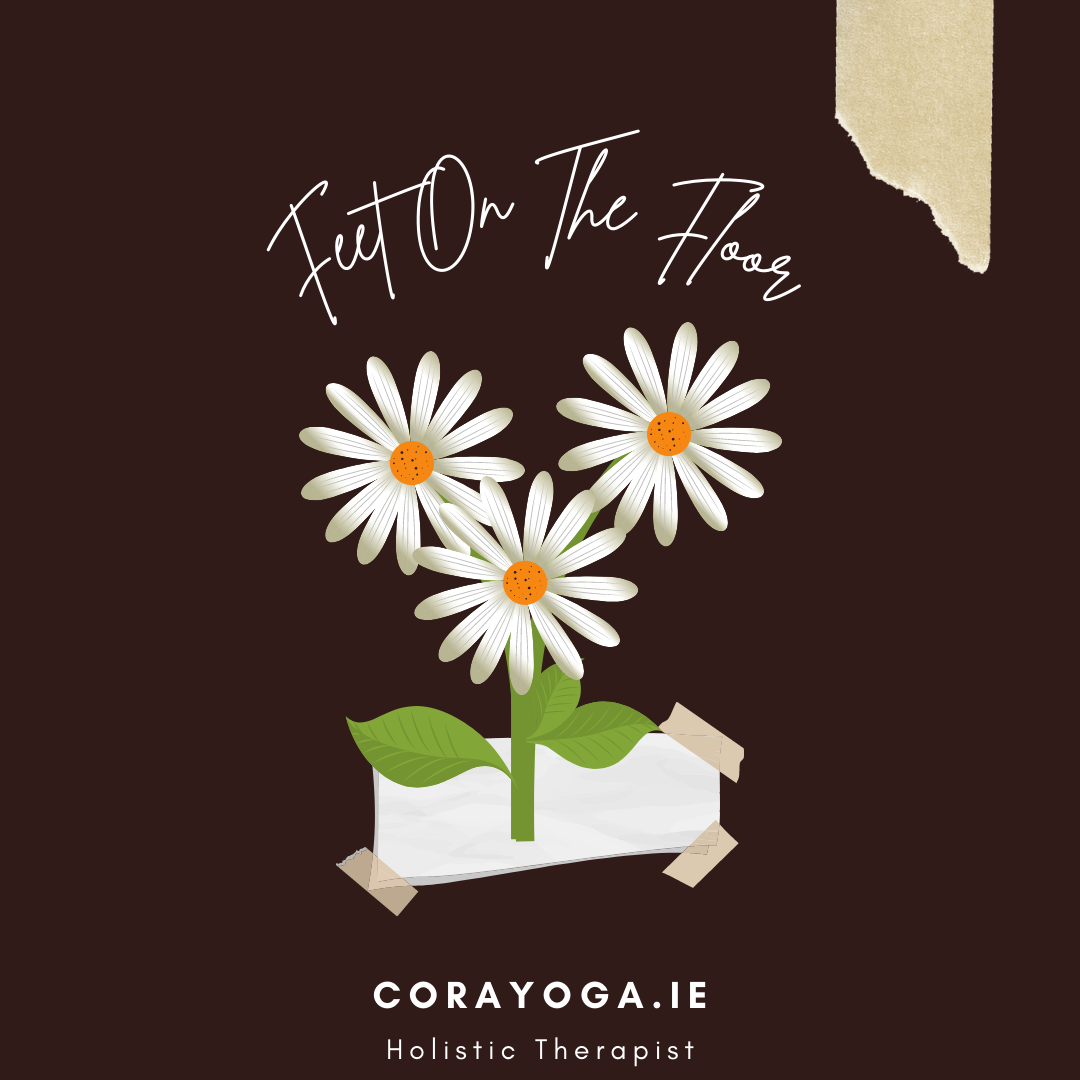 Now, as I have a little space to look forward, I'm excited to introduce some new classes and courses. Due to low numbers for drop-in I'll be offering courses in June both in the Community Well and at the Donabate Portrane Leisure Centre. If you're interested, I'd love to see you there. Timetable is below: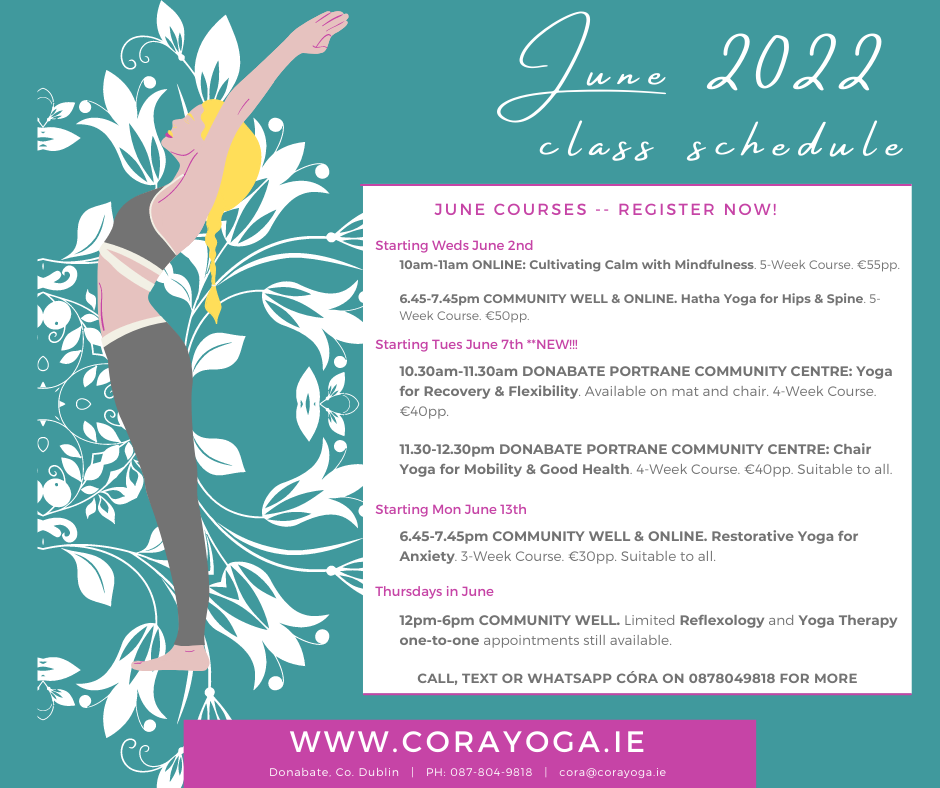 Weds June 2nd: 10-11am 4-Week Cultivating Calm with Mindfulness Online, and 6.45pm-7.45pm 5-week Hatha for Hips and Spine in the Community Well.
Tuesday June 7th: Two new 4-week courses in the Leisure Centre in Donabate, 10.30am Yoga for Flexibility, and 11.30am Chair Yoga for Mobility.
Monday June 13th: 3-week Restorative Yoga for Anxiety in the Community Well.
I also have some appointments available on Thursday afternoons in June for one to ones either Reflexology or Yoga Therapy.
Bookings for the courses can be done directly with me either by email, text or through the website www.corayoga.ie for online booking. Payments can be made by cash, card, and PayPal.
Please drop me a note if you have any questions or comments. In the meantime, I wish you all a peaceful and calming summer season. May you and yours all be well xx
Namaste,
Córa
www.corayoga.ie